9 Tips to Make Effective Banner Design for Marketing
(Source: Google Image)
The banner is an effective marketing instrument to call public interest. In marketing, banner commonly used is rolled up banner and X banner. Either rolled up or X banner not too affected if the design is bad. Here are 9 design tips to make an effective banner.
1. Place a Logo on The Top of Banner
The logo has to place on the top to make in line with human eyes. To engage public interest, you should put attention to the top. So, place the important elements of a banner on the top side.
2. Put Only Essentials Letter
(Source: Google Image)
Decreasing letters usage in your banner can make a good layout. The banner that looks so crowded makes everyone lazy to read. Place a simple, bold, clear, and informative text on your banner. Besides the letter, you should notice the font and size to make a banner. Don't put too many types of font in order to make the reader focus. Mind the size and make sure your text size is proportional and readable.
3. Use Eye-Catching Words
Choose attractive words to make people interested in your banner. Using the proper word to make them curious then decide to read the information inside.
4. Use High-Resolution Images
Choose high-resolution images about 300 x 250 to 728 x 90 pixels. It's proper to make your banner readable and interesting. If you want to insert an image into the banner, choose the high-resolution image especially for a product. If you use a low-resolution image may be broken when it is printed. After you complete the design, save in high definition to make a perfect result.
5. Select the Appropriate Color
Choosing the appropriate color will make your banner looks different. Select eye-catching colors like red, yellow, and orange. The best banner is contained no more than 3 dominant colors. In order to make a perfect result, mind your color combination.
Color selection must be appropriate to company identity or product. Make a good combination of background and text to create an attractive banner.
6. Choose the Right Banner Material
Banner material is one of the important elements in the banner making. Before you decide the material, knowing the location to attach your banner is a must. For instance, if you will set the banner indoor, the right material is Albatros. While for outdoor, flexi is a suitable material.
7. Add the Contact Person
One of the necessary item in the banner is a company or person in charge contact detail. If you want to engage people for making further communication, it's important to give them contact number or email address.
8. Make a Simple Design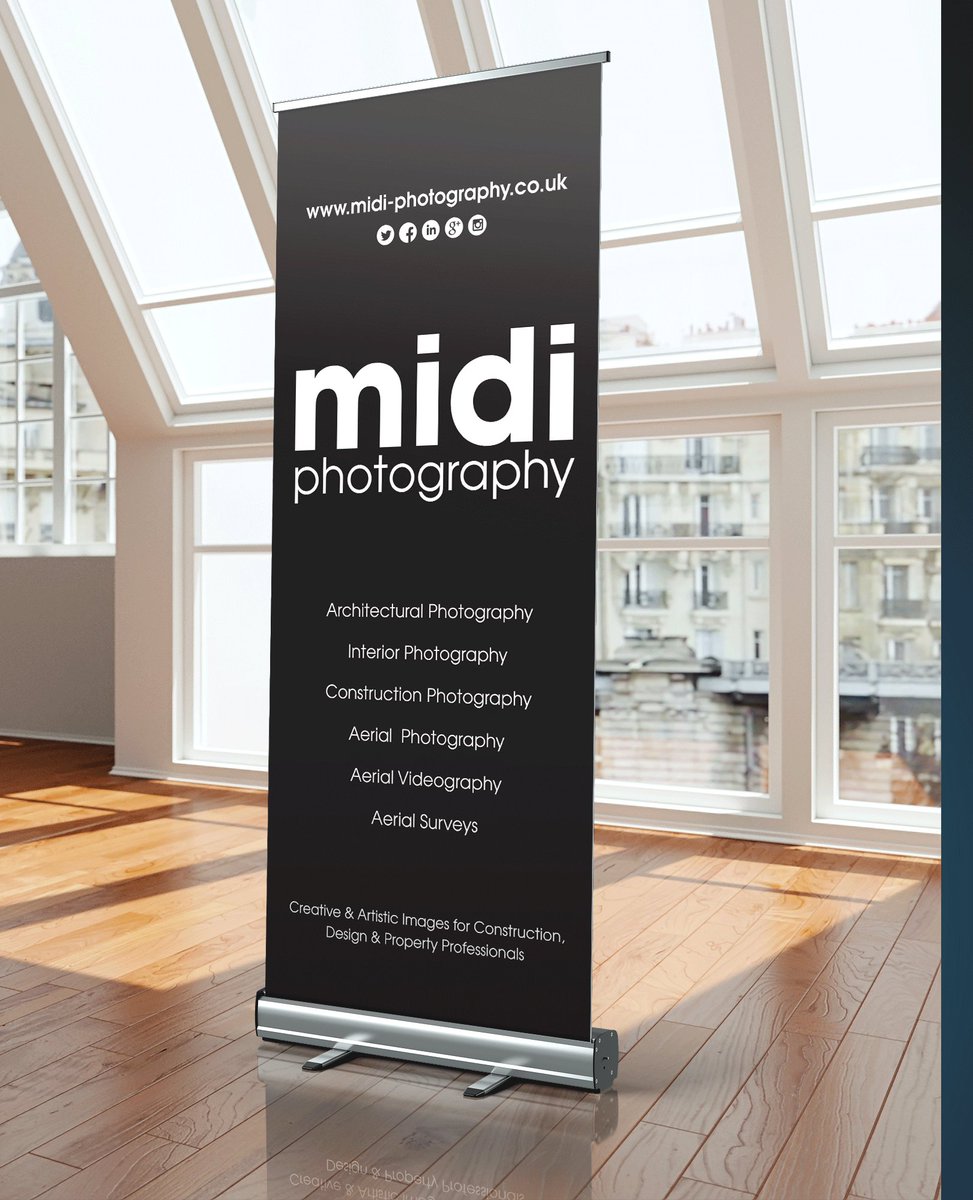 (Source: Google Image)
The aim of banner making is for delivering information. You should make the design as simple as possible to make the messages clear. Create an attractive design but simple. Add images and text just for a complement to avoid misinformation.
9. Add Frame Limit
Before printing the banner, make sure that your design has frame limit in order to your design cut perfectly after being printed.
It is clear that create a good banner needs tips to make an effective banner. So, your banner can work effectively as a marketing instrument.