Alternative Design Software Exclude Illustrator and CorelDraw
(Source: Google Image)
Graphic design is a part of communication which using visual to deliver the message. Graphic design is not only needed by the company, organization but also personal. Creating vector usually, use software like Adobe Illustrator and Corel Draw. But actually, there is some alternative design software besides that.
1. Inkscape
(Source: Google Image)
Inkscape is not so different with Adobe Illustrator and Corel Draw. The benefit of Inkscape is open-source, free to download. Besides, Inkscape is small and easy to install on a PC or laptop without high specification.
If you are familiar with Illustrator, you can operate any tools easily. Inkscape can be operated in Mac, Unix, and Windows. This software has tools feature to edit pictures and vectors. Formats that can open in this software are .eps, PostScript, .jpg, .bmp, .png, and .svg. But, it also has a disadvantage like a slower process than other design software.
2. Macromedia Freehand
Macromedia Freehand is software from Adobe Corporation which has comprehensive feature and easy to operate. This software is appropriate to design a calendar, brochure, banner, catalogue, and book. Its function is similar to Corel Draw but has a more friendly interface to beginners.
3. Xara Designer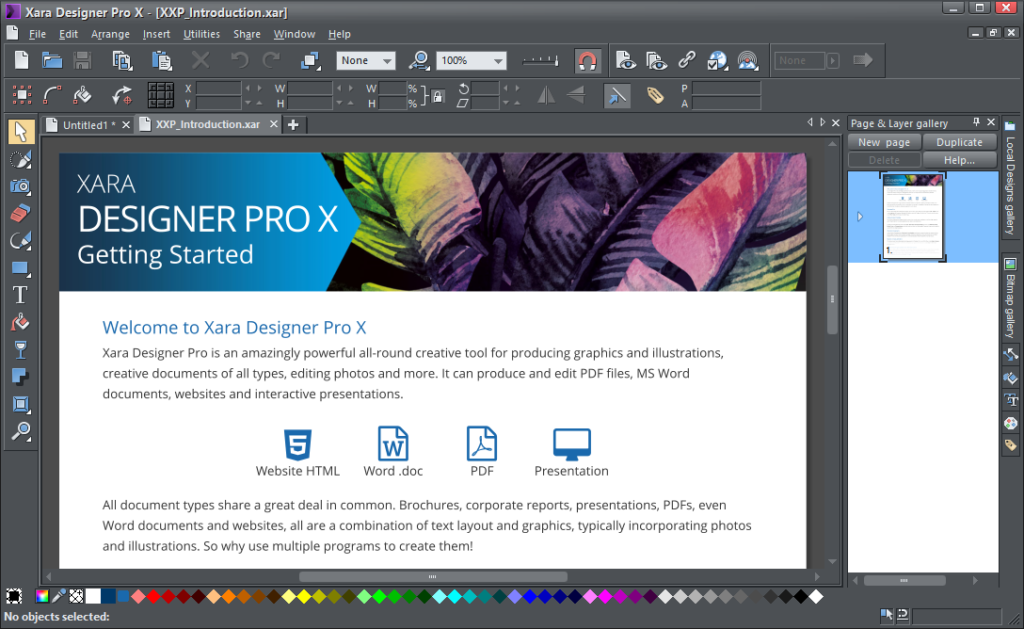 (Source: Google Image)
Xara Designer is specially designed software to create a logo, poster, invitation card, brochure, and web graphic easier. The software is compatible for files up to 120 MB, also support to many formats such as .bmp, .eps, .jpeg, .png, .psd, .cdr, dan .ai.
The software produced by Xara Xtreme LX is open-source software. It can be operated in OS Linux easily. Xara Designer is completed with photo tools integrated with the manual and automatic photo editor.
4. AAA Logo
AAA Logo is suitable to create a logo, banner, header, or button for web fast. More than 500 logo templates are added to this software. It means you just need to pick and edit the template to produce a new logo.
AAA Logo also has more than 10.000 icons that can be used together or separately to make a new element for your project. For templates, you can select any themes like the business, entertainment, cartoon, colourful, emblem, letter-based, and illustrative styles.
This software might help to produce a logo by combine object and edit. Additional features also provide to add colours, outline, 3D, and shadow effect.
5. Krita
Last from the list is Krita, open source software to produce an illustration, animation, and digital painting. Krita has been used by professionals, students, and design enthusiast. The software offers commonly used features and innovative features to help you more productive. The special features include sketching, painting, stabilizer, and canvas mode.
That's all some alternative design software to help you explore and improve your design.